Top 6 Financial Advisor Marketing Tools: A Toolkit for Independent Advisors

Becky Swansburg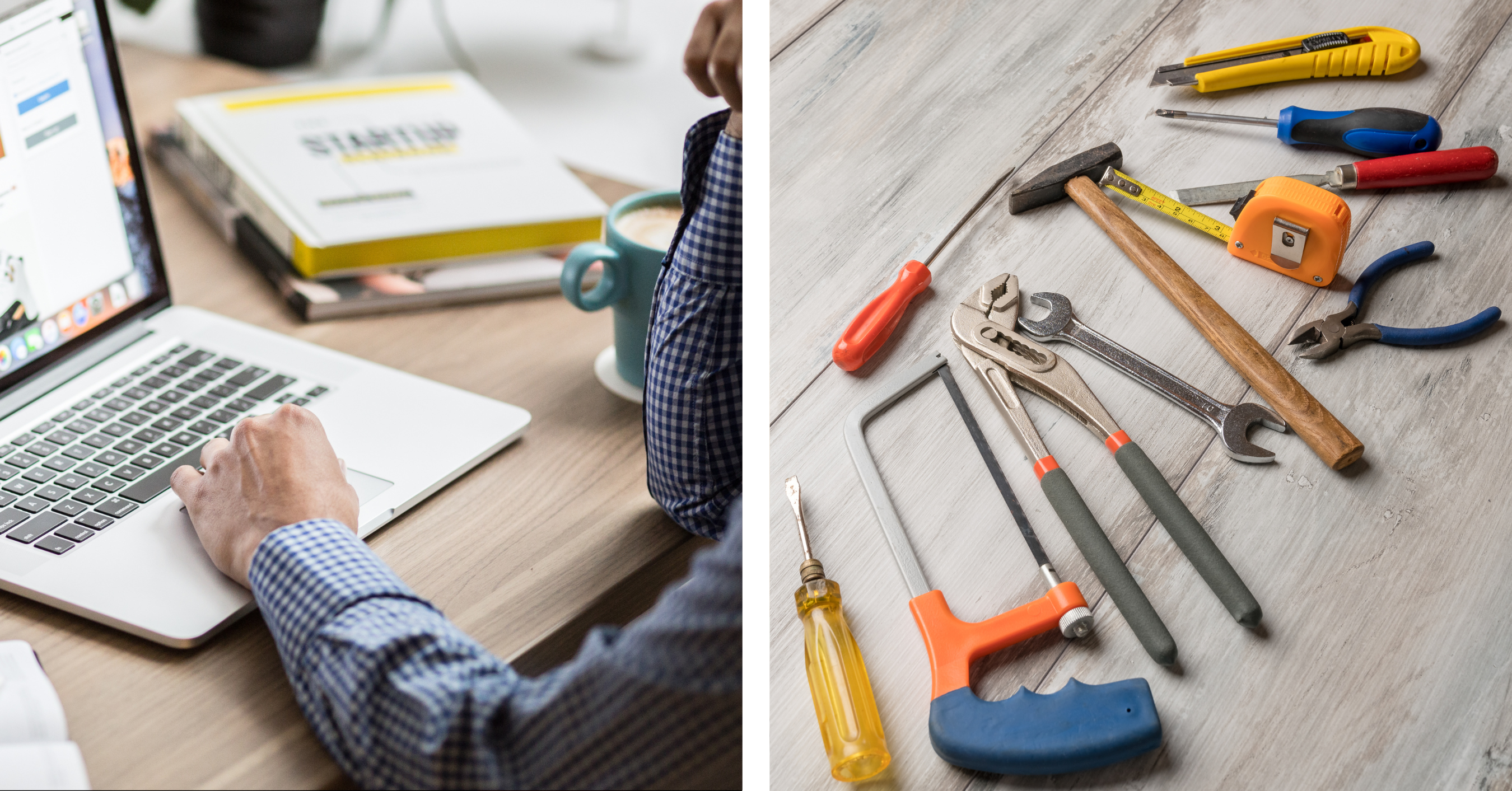 The best independent financial practices are really small businesses at heart. We have big ideas and need to achieve them with efficiency and quick effect.
While most of us don't have a 30-person marketing team, the truth is we don't need them. In today's digital environment, there are a host of free and lower-cost financial advisor marketing tools that help you operate like a top Madison Avenue firm.
But which financial advisor marketing tools are best? And which features are most valuable?
Below, I've listed six of my favorite financial advisor marketing tools. For each category, I've highlighted the best feature and a few specific vendors or companies that are worth checking out.
---
#1 | CRM & Marketing Suite
Why it's great: By combining your CRM with a marketing suite, you can seamlessly integrate your email marketing, social media, content management, client engagement, lead generation, and analytics.
Check out: HubSpot
Best feature: It's a tie (I couldn't pick just one!).
Workflow Automation. This automation tool lets you trigger communication with clients or prospects based on set criteria triggers. The automation can be simple (send a specific email to a client on her birthday) or complex (look at all leads that attended a seminar in the past 12 months but haven't opened an email from you in the past 4 months and trigger a phone call). Automated workflows will help you maximize marketing opportunities and ensure nothing falls through the cracks.
Landing Page Creation. I never imagined I could put together a professionally designed lead-capture page in under 10 minutes, but with this Hubspot tool, you can. Choose a template, create a lead capture form, add any copy you want, and suddenly you have a link to capture leads. It's one of my favorite marketing tools for financial advisors.
---
#2 | SEO Optimizers
Why it's great: SEO is critical for financial advisors, especially those looking to attract clients beyond their immediate locality. Today's tools make it easy to identify keywords, analyze competitors, and optimize paid and earned rankings.

Checkout: Semrush
Best feature: Keyword Magic Tool. If you want to connect with prospects through search, you have to meet them where they are. Are prospective clients searching for a "Retirement Advisor in my city" or "Will I pay more taxes under the President's new plan"? The Keyword Magic tool lets you search popular and niche topics so you can build better pay-per-click campaigns.
---
#3 | Graphic Design Templates
Why it's great: You don't need a degree in graphic design to make fantastic brochures, infographics, social media posts, and presentations. A host of online tools allow you to start with professionally designed templates that you can customize with your practice's logos, colors, and copy. It's a top financial advisor marketing tool that makes high-quality designs quickly, even if you don't have a graphic designer on staff.

Check out: Canva
Best feature: It's a tie (Again, I couldn't pick just one!).
The "Magic Resize" tool. Did you just create an awesome Facebook graphic and now want to use it in a seminar presentation, too? This resizing tool instantly adjusts your designs to fit various platforms and formats. Say goodbye to weird formatting issues that come when copy/pasting content from one design to the next.

The "Smart Mockup" tool. Want to show your practice's brochure sitting on a table? How about making your seminar presentation appear on a picture of people gathered at a dinner event? With this mock-up tool, you can upload an image and instantly drop it into pre-designed backgrounds, from laptop screens to book covers and more.
---
#4 | Social Media Management
Why it's great: Advisors can get a big boost from social media, but it takes time to manage and post. Enter social media management platforms. These tools let you schedule posts in advance, push out content to multiple platforms, and analyze the success of your campaigns - all from a single dashboard. This is a particularly valuable financial advisor marketing tool if you're looking for a low-cost, social-media-targeted alternative to an all-in CRM and marketing platform.
Checkout: Hootsuite
Best feature: Social Listening Tools. These features give you the ability to monitor what's being said about your practice. You can also aggregate social media conversations related to your services - such as finance, investments, and retirement planning. Use these insights to craft your social media strategy and connect with potential leads.
---
#5 | Video Platforms
Why it's great: Video marketing is on the rise. Advisors who want to expand their reach can tap into this trend by publishing good video content. Leverage videos to share market insights, update your viewers on the fundamentals of retirement planning, and let some of your personality shine so prospects get a sense of what it's like working with you. Unlike in the past, today's video tools make it easy to record, host, and share the videos you create.

Checkout: Vimeo
Best feature: Interactive Video Enhancements. Watching a video doesn't have to be passive. This feature allows prospects to take action while watching your video: book a meeting, download a brochure, or ask a question to your team. These interactive features can help keep viewers engaged and increase lead conversion from your video marketing efforts. Bonus: While Vimeo includes its own social-sharing platform, its videos are also easy to plug into your other financial advisor marketing tools off the platform.
---
#6 | AI Copywriting
Why it's great: As someone who believes in the power of good copy, it's hard for me to recommend emails, blog posts, and newsletters written by bots. But I'm also a realist. Today's financial advisors are busier than ever, and the emerging crop of Artificial Intelligence tools can help you write content faster and easier than ever before. Ask AI to write you a 100-word email to a prospect who attended your seminar but didn't book an appointment. Give it a tone and some details about what you'd like the client to do next, and in about 10 seconds, you have a pretty good email. I mainly use these tools to generate a "first draft" that gets the outline, structure, and tone in place. Then, I update it with my own voice and ideas to make sure it doesn't sound… too robotic.

Checkout: ChatGPT
Best feature: Research Assistance. Want to write a blog post on the Top 5 Reasons Baby Boomers Need a Retirement Income Plan? Start here. AI can deliver top ideas and takeaways that dramatically reduce the amount of time it takes you to produce content. Now, you'll have an easier way to plug information into all of the financial advisor marketing tools above.
---
Leveraging Financial Advisor Marketing Tools
As I mentioned, financial advisors often find themselves running a small business as they look to attract and retain clients. And while your practice could benefit from a social media expert, a copywriter, a website designer, a funnel creator, and more, we often turn to turn-key tools to fill these roles.
Thankfully, we are living in one of the greatest eras of low-to-mid-cost financial advisor marketing tools - platforms that are accessible to practices of all sizes. Leverage these tools to jump-start your marketing machine and keep it running - all while you keep your eye on growing your practice.
Do you have a favorite financial advisor marketing tool to add to this list?