Lead Gen for Financial Advisors: Next-Level Strategies to Attract Prospective Clients

Becky Swansburg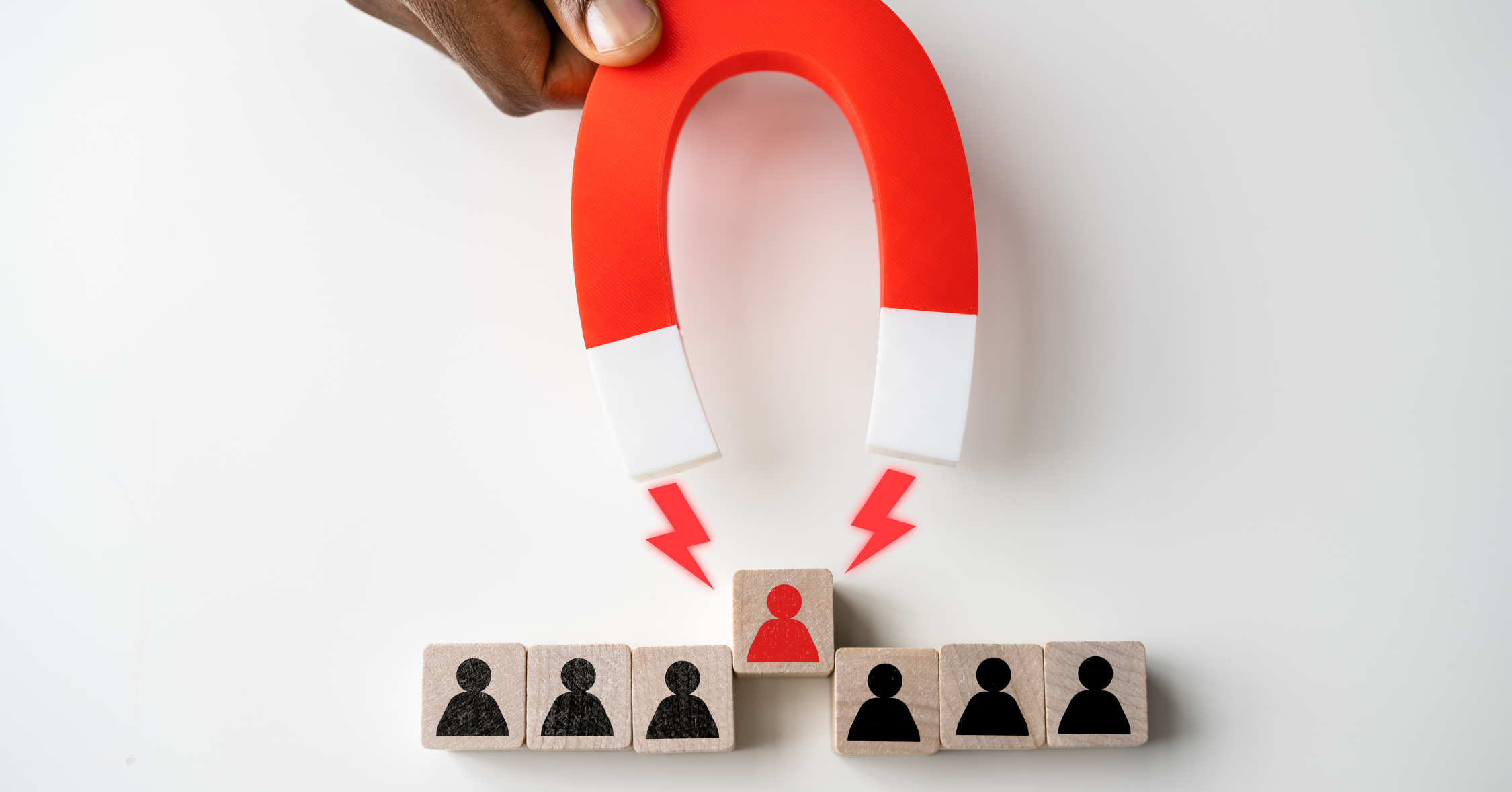 Do you have all the clients you could ever want or need?
Of course not.
Chances are, as an advisor, you split your time between serving existing clients and prospecting for new ones. Growth-minded advisors know bringing in new clients is critical for success.
So, what are the top tips for lead gen for financial advisors?
If you google "lead gen for financial advisors," you'll find dozens of posts - mostly saying a variation of the same thing:
Get active on social media.

Use best practices for seminar events.

Make sure your website is primed for search engine optimization.
And that's excellent advice. So, read those articles. But today I want to share another perspective. Lead gen for financial advisors needs to be developed on a strong foundation. Before choosing which tools or channels to use, you need to understand who you're trying to attract and what will motivate them to meet with you.
Below are four key components of lead gen for financial advisors that are often overlooked. By mastering these areas, your lead generation efforts - from group events to social media - can be more effective.
---
#1 [ Understand Your Niche ]
Think about your ideal client. Now, ask yourself if your lead gen marketing is tailored to attract that kind of saver. If you're looking to grow your practice with clients who are like your existing ones, it may be beneficial to survey your clients about what they find most valuable in working with you. Additionally, you can look for patterns and trends among your current client base to help guide your other marketing strategies.
Conversely, if you want to grow your practice by attracting a new type of client, research what that type is looking for in a financial practice. Check out some of your competitors in that space and how they focus on that specific client's needs.
Our practices can't serve all clients equally. So make sure you've developed a clear message about who you serve and how you help them. Once you know who you're trying to attract, you can better tailor your lead generation efforts.
---
#2 [ Develop Thought Leadership ]
When savers are looking for financial advice, they're not looking for the loudest advisor or the advisor making the biggest promises. They're looking for a trusted expert to help guide them throughout their financial journey.
This means, when it comes to lead gen for financial advisors, it's not just the medium (like seminars or email marketing) that matters. It's also the quality of the message. You need credibility, and you need to communicate it.
Whether it's blog posts, videos, or email updates, make sure you're regularly sharing your insights on financial topics. Content creation and curation is one of the best ways to develop yourself into an industry expert and a trusted resource.
Which leads us to #3:
---
#3 [ Offer Value First ]
Lead generation is an unspoken agreement between you, the advisor, and the prospect you're attracting. You're asking for their time and attention, and in response, you need to give them something of value.
One of the best ways to do this is to educate your prospect about a topic of concern. Teach your prospect something new about something that worries them. You can deliver this learning through all the popular approaches for lead gen for financial advisors: seminars, brochures, emails, videos, and books.
How do you know what worries your prospects? One topic converting with almost all savers today is Tax Risk. This is the risk that a saver's taxes may be higher in the future than they expected, meaning they'll pay more in taxes and have less income to spend than planned.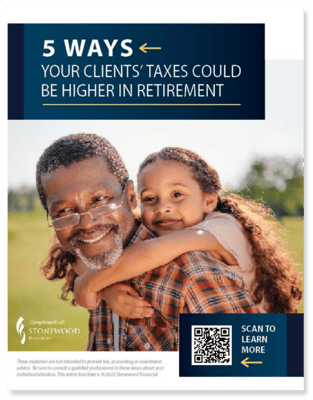 If you're looking for a great resource to help educate prospects on tax risk, check out this educational brochure my team put together on how taxes can rise for retirees.
---
#4 [ Personalize Your Outreach ]
Have you ever received an email that started, "Hello bswansburg@email.com" and you immediately realized the sender doesn't know you and hasn't even cared enough to make sure your name is correct?
Personalization matters in lead gen for financial advisors. It's one meaningful way we build trust and rapport with our prospects.
Thankfully, today's CRM and email marketing tools make it easier than ever to include personalized details, which can make a huge difference. For example, if you have a prospect's address in your system, many email platforms will allow you to insert their city into an automated or blast email. So now, instead of saying, "I help savers like you prepare for retirement," you can mention a specific location and say, "I was just in Glendale the other day helping a saver like you with his retirement concerns."
And don't forget the power of a personal note. It doesn't need to take up lots of your time, either. One of my favorite techniques is to write in your own handwriting "I hope you enjoy this! Call me to discuss." Then, scan your writing and print it out on custom sticky-notes. When you send a book or brochure to prospects, slap a sticky note on it, and voila! A personal touch that took no time at all.
---
Plugging it all in: Lead gen for financial advisors
Your lead generation is only as good as the foundation it's built on.
That's why I encourage you to master the four areas above - understanding your audience, establishing yourself as a thought leader, offering value, and personalizing your outreach. These are core, foundational pieces of lead gen for financial advisors - and they'll act like a burst of caffeine to drive higher results from all your lead gen efforts.
What are some ways you leverage these four areas in specific lead gen strategies?