Marketing to High-Net-Worth Individuals: Strategies for Success

Becky Swansburg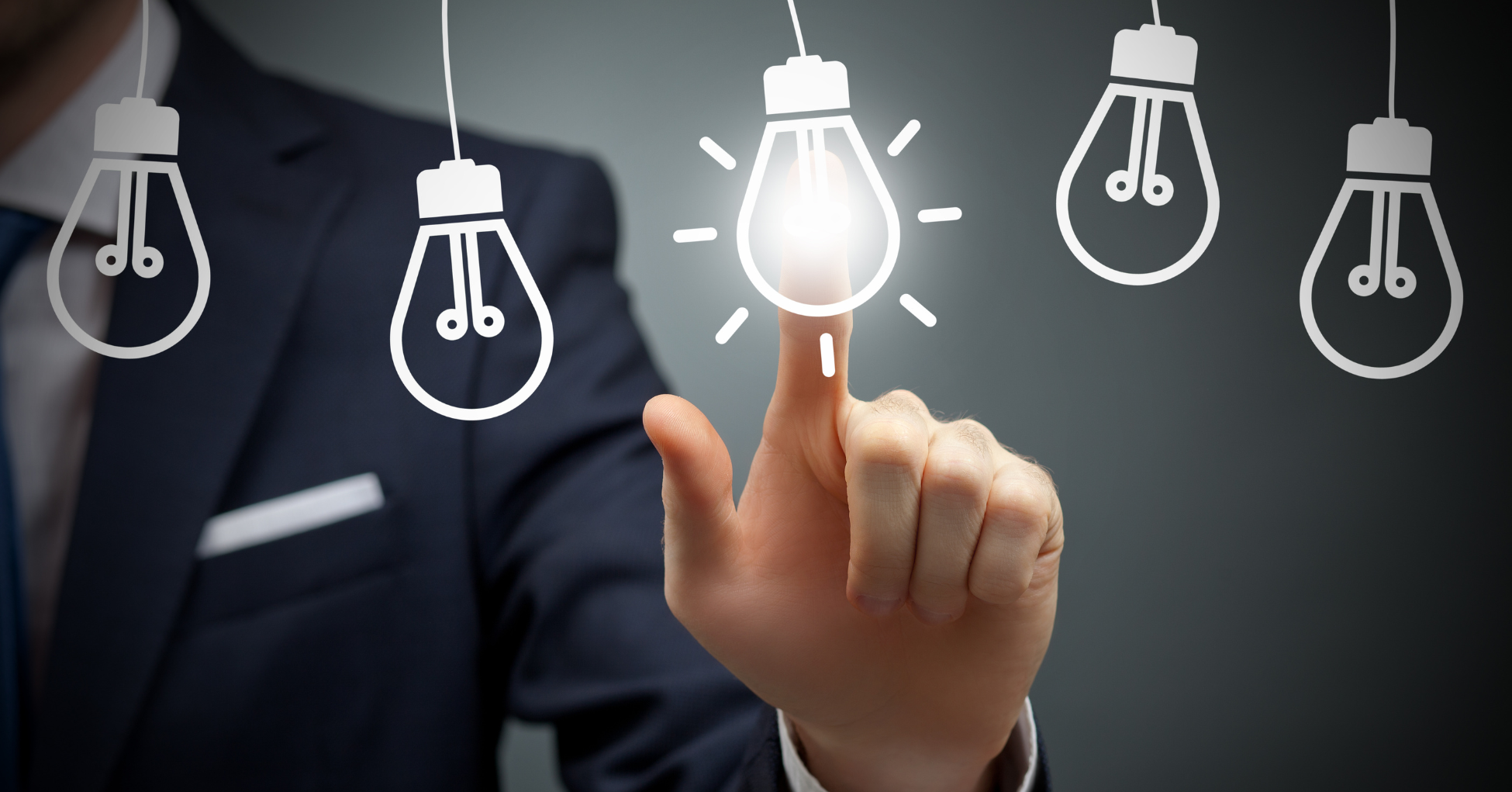 Marketing to High-Net-Worth Individuals
High-net-worth savers are in high demand among growth-minded advisors. Who among us hasn't thought, "I'd like more clients with more assets"?
But wanting high-net-worth clients and actively pursuing them are two very different beasts.
So what's the best way to approach marketing to high-net-worth individuals?
Like any successful marketing approach, targeting high-net-worth clients can take time.
But there's good news, too. Targeting these clients can be easier than you think. It just takes:
#1 | The Right Message
#2 | The Right Medium
So, let's dig into each of these areas and see how marketing to high-net-worth individuals can help grow your practice this year.
---
The Right Message
Should we treat high-net-worth savers like regular savers who just happen to have more money?
The answer is obviously no.
High-net-worth individuals have unique challenges and often require specialized financial advice.
The good news is that many of the issues important to high-net-worth savers are also emerging issues for your existing clients. So while you're marketing to high-net-worth individuals, you'll also be building a foundation for overall practice growth, too.
Two topics have proven most effective when marketing to high-net-worth individuals. These topics convert best regardless of the marketing technique you use, be it seminars, webinars, radio ads, social media, or email campaigns:
Topic #1 | Taxes, Taxes, Taxes. I put "taxes" three times because, quite honestly, taxes could be #1, #2, AND #3 on a list. High-net-worth individuals often list taxes as one of their top concerns - and with good reason. The more assets you have, the more assets the IRS can tax.
And in recent years, the government has been actively debating ways to increase tax revenue from high-income earners. In the past 24 months, we've seen Congress debate new estate taxes, new income taxes, new taxes on IRAs and 401(k)s… all for high-net-worth savers.
When marketing to high-net-worth individuals, it's not enough just to discuss the problem of taxes. Most savers know taxes can be an issue in retirement. Successful advisors will need to take it a step further and help high-net-worth individuals quantify their potential retirement tax bill.
For example, here at Stonewood, we developed the Retirement Tax Bill calculator, a lead-generation tool that helps high-net-worth individuals evaluate their potential tax bill in retirement. While using the calculator for lead generation through radio and email, one advisor in Minnesota saw the average net worth of his prospects go up by nearly 20%. When these prospects came in to meet with him, they all had a version of the same story: I was worried about taxes before. But I didn't realize how bad it could be until I saw my own numbers. Can you help?
Savers with lots of assets are looking for financial strategies to reduce their tax burden.
This makes taxes the top message for marketing to high-net-worth individuals.
Key Takeaway #1: If you are looking to attract High-Net-Worth Individuals to your practice, put a focus on taxes.
Topic #2 | Estate Planning. After taxes, the best-converting topic for marketing to high-net-worth individuals is estate planning, particularly estate taxes, and other considerations as their assets pass to the next generation.
Once again, it's easy to see why. Congress is debating dramatically lowering the estate tax exemptions, and it's an area of uncertainty for savers with significant assets.
Keep in mind: It's not just tax optimization that drives the high-net-worth client's need for estate planning help. The more assets (and kinds of assets) a saver amasses, the more complicated it becomes to make sure all the pieces fit in place for a comprehensive legacy plan. If your practice can show these savers a complete approach that addresses all their financial concerns - from cash flow and retirement to estate and legacy - you'll be able to attract the right clients and gather their complete assets.
Key Takeaway #2: If you're marketing to high-net-worth individuals, make sure to highlight how your practice can serve their complete needs.
---
The Right Medium
The best message in the world is useless if you're shouting it into the abyss. So it's important to know where to find high-net-worth savers.
Many of the traditional marketing channels used by financial advisors also work well for marketing to high-net-worth individuals. But those channels must be optimized for this group of savers.
Social Media: Nearly 7 in 10 high-net-worth individuals use some form of social media - a number that is growing by the year. But which platforms are worth your time? Recent surveys of these savers show they're most likely to spend time on LinkedIn, YouTube, and Facebook. In fact, about a third of high-net-worth individuals use one or more of these platforms.

Group Marketing: Think high-net-worth savers won't come to seminar events? Think again. Seminars and other live events can be an excellent approach for marketing to high-net-worth individuals… IF the events are targeted to their needs. These events need to feel special - and (see above) focus on topics that matter.
Recently, an advisor in Kentucky hosted a seminar exclusively targeting high-net-worth clients. The event was held on a boat, complete with a gourmet dinner and an open bar. (The advisor also used one of my favorite Stonewood seminar presentations: The Rising Tax Risk in Retirement, which converts exceptionally well with high-net-worth savers.) The message, combined with the unique setting, led to an at-capacity event and high demand for appointments.
Referrals: A recent survey found nearly half of high-net-worth savers were referred to their financial advisor by a family member or friend. Referrals are a powerful tool in growing the high-net-worth focus of your practice. So how do you get your clients to refer their friends to you? Having satisfied clients is undoubtedly helpful, but having a hook can also be beneficial.

Remember when I mentioned the Retirement Tax Bill lead generator we created a Stonewood? An advisor in Nashville recently told me the program had transformed his referral process. Now, instead of just asking for a cold referral, he can offer his client something of value to give to a friend (in this case, a complimentary retirement tax analysis).
Other approaches that work well? A complimentary book (I have my favorites…), or invitation to an in-office event.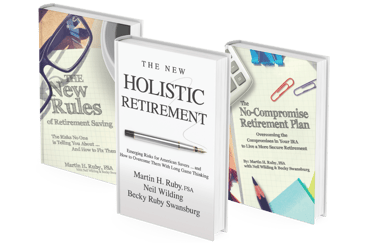 Remember that referral partners - like CPAs and attorneys - can also be a great source of high-net-worth leads.
Key Takeaway #3: When marketing to high-net-worth individuals, go where these savers are looking for help. With the right message, it's the best way to attract the right leads.
---
P.S. Don't just attract… keep!
Remember the Seinfeld clip where Jerry and Elaine show up at the rental car lot, only to find their reserved car is not available? Jerry tells the desk worker: "The problem is you know how to take the reservation. You just don't know how to hold the reservation."
It's the same when marketing to high-net-worth individuals.
Attracting these savers is important. Converting them from prospects to clients is key. But keeping them as clients requires targeted work, too.
If you're serious about building a practice of high-net-worth clients, you have to go beyond just marketing and enhance your practice management, too.
Here are three ways to do it:
#1 | High-touch service. It's no secret that high-net-worth individuals want to work with an advisor who genuinely cares about them and their assets. It's essential to make sure your clients feel valued and appreciated not just as clients – but as individuals too. After all, you are helping them manage not only their finances but also their desired lifestyle, legacy, and income.
#2 | Offer a broad array of services. As I mentioned above, high-net-worth savers often need multi-faceted financial advice… and all the puzzle pieces must fit together. Make sure your practice is offering complete financial advice, incorporating retirement planning, insurance solutions, asset management, estate planning, and tax risk mitigation.
#3 | Educate. High-net-worth clients are faced with an overwhelming number of variables as they plan for their financial future. And they need guidance and support. Make sure you continue to educate your clients on emerging risks. One topic I find successful when marketing to high-net-worth individuals? What's happening in Congress… and how it could impact their financial plans. (Bonus: If you're looking for an easy way to stay on top of the tax and financial situation in Washington, check out this recent webinar I hosted on Congressional Spending.)
Key Takeaway #4: To keep your high-net-worth clients, make sure they know you're always working for them. Watch the landscape and alert them to any changes that could impact their financial priorities.
By combining the right message with the right medium, you can successfully market to high-net-worth individuals and make them clients. The recipe may take time to bake, but the results are delicious.