Using FIAs to Drive Alpha. (Yes, you read that right: ALPHA)

Neil Wilding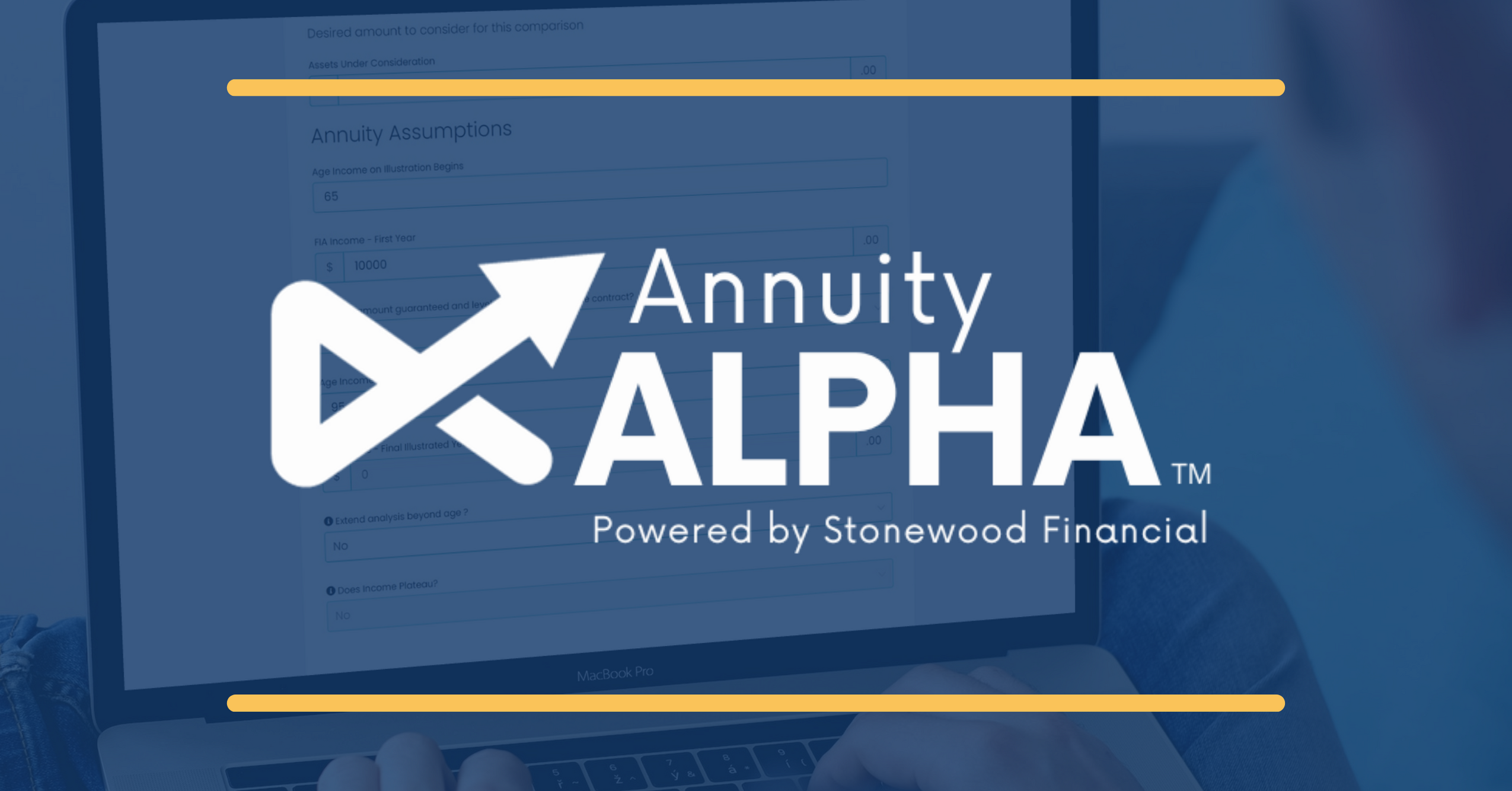 At some point, most of us have run a client's annuity illustration and thought:
I wonder what the capital markets would have to deliver to match what this annuity contract guarantees.
I know I've thought about it. I've even built out a spreadsheet or two to estimate it.
---
This week, the software experts here at Stonewood launched a powerful, direct way to answer this question for your clients. And it's called Annuity Alpha.
Why Annuity Alpha?
The goal of this software is to give you a fresh, powerful way to present Fixed Indexed Annuities (FIAs) with Guaranteed Income Riders to your clients. We want to help you rethink the power of FIAs as a driver of alpha.
Yes, alpha.
So let's go back to my original question:

I wonder what the capital markets would have to deliver to match what an annuity contract guarantees.
As we've shared this software with advisors across the industry this week, the number one response has been, "Wow. The answer to that question is really surprising."
So come see for yourself.
Here's a link to a webinar I hosted this week showing how to use FIAs to drive alpha for your clients. Give the recording a watch - it's a quick, direct, surprising 11 minutes of content that will help you understand the story and how the software works.
You may discover for many of your clients, equities would have to return double-digits to match the income today's FIAs can deliver.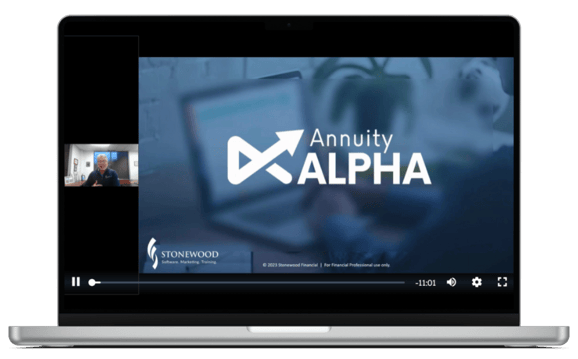 ---
Here are my three big takeaways on the Annuity Alpha software:
| As more pressure is put on financial advisors as fiduciaries, we need to be certain we are helping our clients make informed financial decisions. The Annuity Alpha software can help you evaluate the benefit of an FIA versus keeping your client in their brokerage account.
| Even advisors who produce a lot of annuity business are finding new opportunities with this software since it brings FIAs to a new audience with a new message.
| Heading into 2024, our clients are going to be bombarded with messages about the state of our economy and the markets. There are a lot of unknowns. Being able to analyze potential market returns vs. annuity contract guarantees can be a key service to bring some confidence and predictability to clients in a very volatile economic environment.
---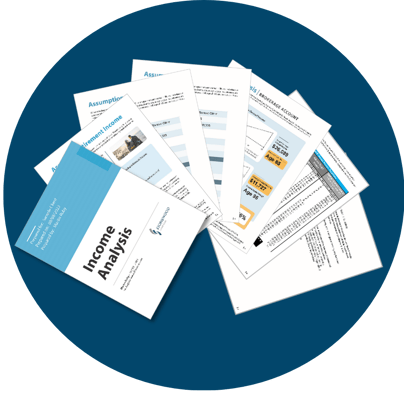 Check out the story and software, and let us know what you think.
If the Annuity Alpha story piques your interest, you can request a sample report for a client of your choice here.
And if you'd like a 1:1 demo, my team is happy to jump on a call with you.